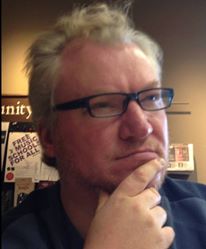 Richard Fairbairn is the author of Blacker, a dark sci-fi thriller based in Scotland. He is currently working on a sci-fi adventure novel, Beyond the Starport Adventure, and a graphic novel project, Four Seasons of Summer. 
Richard has worked as a nuclear welder, a bartender in a Glasgow hotspot, a technical author, and a software development analyst. He lives in the south east of Scotland.
Richard's debut novel Blacker is available now exclusively for Amazon Kindle.
Other works in progress written by Richard can be found at Wattpad by clicking this link.