Beyond the Starport Adventure Synopsis – Contains Spoilers
"This has the most dazzling opening I've read in a long time. A 'prologue' that makes me want to read more, a moment-by-moment gun-fight, and a host of characters, introduced in stages, for maximum impact." – E. Thomson, Kindle reviewer.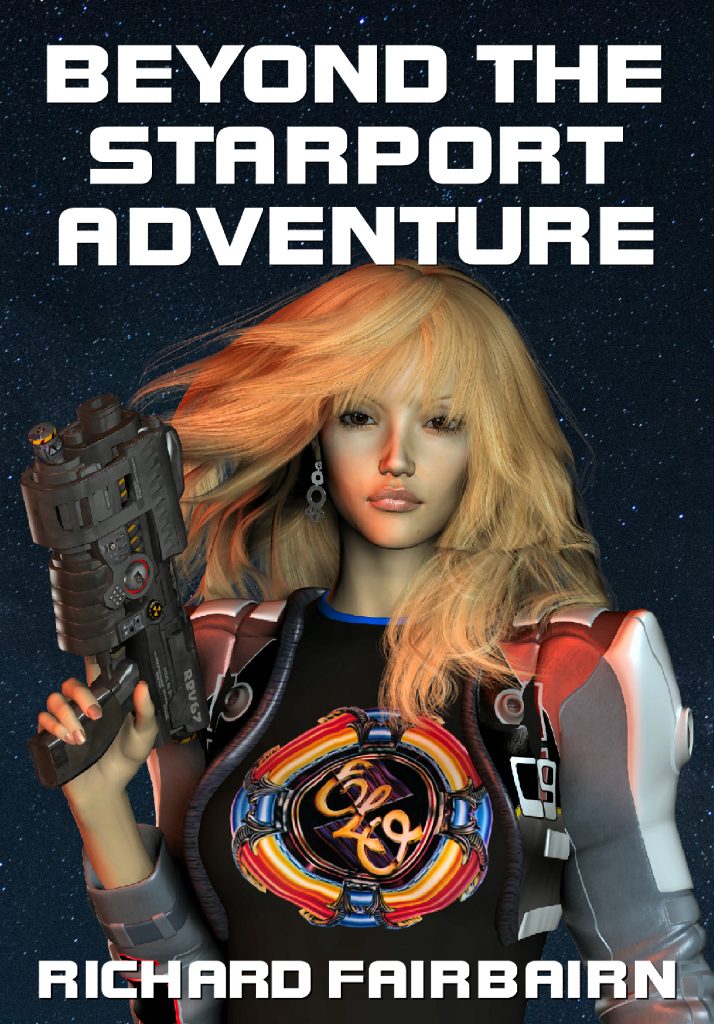 In 2195, mankind's solitary position in the galaxy comes to an abrupt end when an interstellar disaster sparks a war against a powerful new enemy Earth's meager forces cannot hope to defeat.
Following the footsteps of his late father, Matt Archer takes an interplanetary cruise to the outer reaches of explored space. An unpredictable accident sends his cruise ship plummeting into an alien city, obliterating the ship and wiping out the city completely.
Treating the incident as a first strike, the powerful aliens fight back. Starships sent to investigate are attacked without warning, and the misfit crew of an ordinary civilian tourer is pulled into the action – becoming reluctant heroes in the process.
As the conflict begins to spread, it becomes clear the alien warmongers are driven by an innate fear passed from generation to generation since the dawn of their empire's rebirth. 30,000 years ago, their ancestors committed an unspeakable sin upon the very gods they now worship, and now they suspect their gods have returned to seek a cruel and terrible vengeance.
Beyond the Starport Adventure is the first part of The Bullet trilogy of stories.